The Editor's pick:
Saturday 3 December The rise of Christmas shopping Brunchtime lecture with glass of Bucks Fizz and free entry to Kensington Palace afterwards
See more talks like this in: academic
Monday 5 December Alien, Foreigner, Migrant: The language of immigration in the Victorian media Explore how the language surrounding immigration shifted in Victorian England
See more talks like this in: society / media / media / media
Monday 5 December Waste as Resource and the Circular Economy Hear how engineers are using waste as a resource rather than refuse.
See more talks like this in: arts / philosophy / technology
Tuesday 6 December The Iconography of Mythology & Symbolism in Art: Secrets of the Old Masters Revealed 10/10 Lectures The Course offers art history lectures, guided museum visits and London walks.
In this series of ten lectures on Mythology, we will ask what do all the signs and symbols in paintings mean, if indeed they are there, and why is there an enduring fascination with Greek mythology in the visual arts? It can all seem somewhat impenetrable. This course will delve into what these hidden meanings really are. You will see how the iconography of mythology can reveal the hidden codes and identify the seemingly mysterious figures in great works of art. It aims to look at the stories which are often re-told in secular Italian and Northern Renaissance painting around, 1400-1600, and also in French Baroque painting. Most often the stories came from antique literary sources which have survived through the middle ages and were the preserve of the rich and cultured.
See more talks like this in: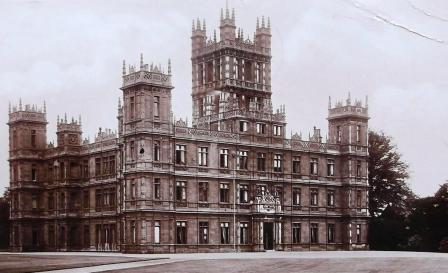 Tuesday 6 December The Carnarvons of Highclere Castle and Downton Abbey An illustrated talk by William Cross, FSA Scot giving an overview of all the past 8 Earls of Carnarvon and their respective Countesses of Highclere Castle, Hampshire, stretching from 1793 until the present day. NB Highclere Castle is the backdrop to TV's period romp Downton Abbey.
See more talks like this in: