The Editor's pick: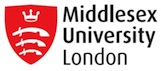 Saturday 29 March Relevance, Literariness and Style A one-day workshop on the application of relevance theory in understanding aspects of literariness and stylistic analysis.
See more talks like this in: academic / arts / linguistics / pragmatics
Thursday 3 April The Life and Work of Michael Faraday A talk by Frank James, Professor of the History of Science and Head of Collections at The Royal Institution.
See more talks like this in: science / chemistry / biochemistry / catalysis / newtopic
Tuesday 15 April The importance of science: an outsider's perspective Public lecture with Bill Bryson and Professor Jim Al-Khalili.
See more talks like this in: science / all / general
Tuesday 13 May The Marx Memorial Lecture: An Enduring Passion: Eric Hobsbawm and Karl Marx, a talk by Gregory Ellio This year's Marx memorial lecture focuses on the work of Eric Hobsbawn
See more talks like this in: academic / history
Tuesday 11 March HOW HOMER BECAME GREAT ART – THE ODYSSEY/UNRECOGNISED BY PENELOPE, HE TAKES COMMAND (BOOKS 19-21) Homer's Odyssey, one of the greatest epic poems ever written, tells its story as a film would, in non-stop episodes of action and flashback. Its pages are alive with the dramatic adventures of the Greek hero Odysseus (also known to us as Ulysses) who, ten years after the end of the war at Troy, has still not come home to the island of Ithaca. In fact, his life has been locked into a wandering voyage made thrilling by danger and enchantment in spectacular encounters with the elemental and supernatural worlds. Artists ever since have loved The
Odyssey with graphic energy and their imaginings illuminate the finest translations of this poem into English. Classical Art's visions of the poem when it was new create exciting contrasts with paintings, watercolours and drawings by Pinturicchio, Titian, Brueghel, Rubens, Poussin, Claude Lorrain, Angelica Kauffmann, Fuseli, David, Turner, Ingres, Corot, Leighton, Waterhouse, Matisse, Chagall and di Chirico, and exquisite sets of illustrations by Flaxman and Flint.
See more talks like this in: arts / literature / fiction / british / 21stcentury / authors