The Editor's pick: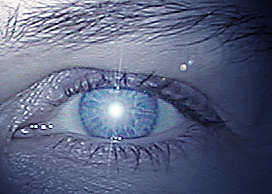 Monday 27 April Plotinus on Beauty The inspired Plotinus wrote a profound treatise on Beauty - this is the first of four study sessions on it.
See more talks like this in: academic / religion / religion / philosophy
Monday 27 April Irish Literary Society April lecture: Shakespeare and the Seventeenth-Century Irish Stage Dr. Naomi McAreavey assesses the status of Shakespeare on the seventeenth-century Irish stage,
See more talks like this in: academic / literature / shakespeare
Monday 27 April Marcus Garvey/UNIA-themed Xtra History & Reasoning Sessions Free, inter-generational events commemorating the 100th anniversary of Marcus Garvey's UNIA (Universal Negro Improvement Association)
See more talks like this in: arts / finearts / film / film / history
Wednesday 29 April Picturing Dante/Imaginable Peril ​(Inferno Cantos 21–30) The return of this popular series at twice its original length as THE COURSE makes its contribution to celebrations across the world to mark the 750th anniversary of the birth of the poet Dante Alighieri in Florence in 1265.
What Botticelli, Flaxman, Blake, Gustav Doré, Salvador Dalì and others drew and painted when they read Dante, in The Divine Comedy, speaking of what he saw, on a journey no man had ever made before, through Hell, Purgatory and Paradise.
See more talks like this in: arts / books / history / military / wwi / infantrymen

Saturday 2 May Saturday Evening Lecture Series 2015 Robert Douglas Fairhurst
'The Story of Alice: Lewis Carroll and the Secret History of Wonderland'
See more talks like this in: arts / music / classical / lecture