The Editor's pick:
Tuesday 3 February My Story: Bea Green Kindertransportee, Bea Green, speaks about her life as part of our 'My Story' programme of personal histories.
See more talks like this in: arts / finearts / film / film / history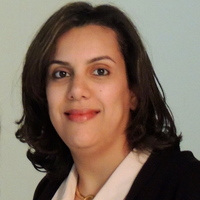 Tuesday 3 February 'Like or Else!' The Pragmatics of Arabic Religious Posts on Facebook Exploring techniques used by facebookers to increase the 'likeness' of their posts
See more talks like this in: academic / arts / linguistics / pragmatics
Wednesday 4 February An Introduction to British Architectural History / ​Historicist Britain Jeremy Musson, architectural historian, author and broadcaster has devised an enjoyable and informative introduction to British architectural history by looking at the works of select groups of influential architects working in the late seventeenth century, the early eighteenth century, the late eighteenth century and the nineteenth century; he uses the work of these architects to help navigate the complex story of architecture in each of these key periods. As a former architectural editor of Country Life there will be an emphasis on country house design, but this will be related to wider themes of public, urban and ecclesiastical work.
See more talks like this in: arts / literature / fiction / british / 21stcentury / authors
Wednesday 4 February High & Broad Walls with many Towers & Bulwarks Lecture by Simon Ward
See more talks like this in: arts / history / archaeology
Wednesday 4 February The English Language Council Lecture Shakespeare's Agincourt: An English Victory. Patrick Spottiswoode Director Globe Education, Shakespeare's Globe
See more talks like this in: academic / historyofart / english / english