Not in front of the children: are our kids oversexualised?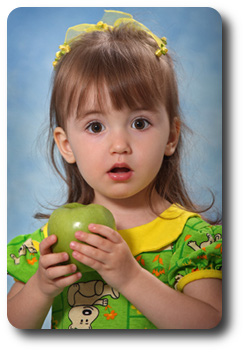 Has the sexualisation of society really gone too far, or should we all learn to be more comfortable discussing sexuality in frank and honest terms?
While the question of how best to raise children can make even the tamest coffee morning erupt in anger, the one thing all parents can seemingly agree on is that today's kids are under pressure to 'grow up too quickly'. The sale of padded bras and Playboy-branded goods to little girls has been branded 'corporate paedophilia', while many parents also worry about explicitly raunchy music videos and TV aimed at the Skins generation, and the ready availability of hardcore pornography on the internet (along with the associated dangers of 'sexting' and online grooming). Even those who have enjoyed the liberation of the permissive society for themselves are uneasy when it comes to drawing the boundary between what is acceptable for adults and what is appropriate for children.
The issue has become politicised in recent years, with four government reviews in four years commissioned on related themes. Yet despite widespread agreement that society has become 'sexualised' and that this is infecting childhood, the questions of what 'sexualisation' actually means, why it has come about, and what can be done about it, are seldom answered. The Bailey review commissioned by David Cameron and led by Reg Bailey of the Mother's Union shied away from any attempt to explain the trend towards the 'commercialisation and sexualisation of childhood', which it claimed was a cause of concern to many parents. The review acknowledges that there are two main responses to this anxiety. Some argue for greater regulation in an attempt to protect childhood as a more innocent time, away from the predations of adult sexual culture and consumer culture. Others argue instead that youngsters need earlier sex, relationships and media education to help them deal with a sexual culture where they will be targeted by the distorting forces of the market. But what are we to make of the underlying premises of the discussion?
Has the sexualisation of society really gone too far, or should we all learn to be more comfortable discussing sexuality in frank and honest terms? Is it naive or wrong-headed to want to protect childhood as a time of innocence? Does protecting childhood inevitably inhibit adult freedom, or is it simply about taking grown-up responsibility? Is the sexualisation debate really just about children, or does it reveal a deeper uncertainty about these issues among adults?
Speaker(s):

Hephzibah Anderson | talks
Nirpal Singh Dhaliwal | talks
Irma Kurtz | talks
Jan Macvarish | talks
Cristina Odone | talks
Zoe Williams | talks
David Bowden | talks


Date and Time:

4 October 2011 at 6:30 pm

Duration:


2 hours

Venue:


Foyles Bookstore
113-119 Charing Cross Road
London
WC2 0EB


Show map



Organised by:


Institute of Ideas
See other talks organised by Institute of Ideas...

Tickets:

£7.50 (£5 concessions) per person.

Available from:

Tickets are available from the Institute of Ideas website: http://www.instituteofideas.com/tickets/battlesatellites2011.html

Additional Information:

Visit www.battleofideas.org.uk
Register to tell a friend about this lecture.
Comments
If you would like to comment about this lecture, please register here.