Debating reproduction: IVF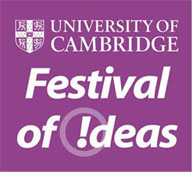 A debate on the scientific and ethical issues surrounding in vitro fertilisation.
In association with the 'Books and Babies' exhibition at the Cambridge University Library, the Wellcome Trust funded Generation to Reproduction project presents a debate on the history of scientific and ethical issues surrounding in vitro fertilisation.
A panel of experts will give short introductions before opening up to the floor for discussion and finishing with a vote.
In order to focus on historical perspectives, the debate question will be framed around the UK Medical Research Council's refusal to fund a five-year grant application to support IVF research that was submitted to it in 1971 by Robert Edwards and Patrick Steptoe. A copy of a research paper on this MRC decision can be down loaded free of charge at:
http://humrep.oxfordjournals.org/content/25/9/2157.abstract?sid=a5077e19-c16d-481e-aca3-5a648316490f
The subject of the debate will be:
'If I had been on the MRC Committee in 1971, would I have funded IVF research?'
Speaker(s):

Professor Peter Braude | talks
Professor Sarah Franklin | talks
Professor Martin Johnson | talks
Dr Nick Hopwood | talks


Date and Time:

20 September 2011 at 5:00 pm

Duration:


1 hour 30 minutes

Venue:


Cambridge University Library
West Road
Cambridge
CB3 9DR


Show map



Organised by:


Festival of Ideas
See other talks organised by Festival of Ideas...

Tickets:

Free

Available from:

http://www.cam.ac.uk/festivalofideas/whats-on/?uid=325d42fe-8a1f-3d9e-b6bf-bb2a65927acb&date=2011-10-20

01223 766766

Additional Information:

Adults, Pre book
Register to tell a friend about this lecture.
Comments
If you would like to comment about this lecture, please register here.