In the Headlines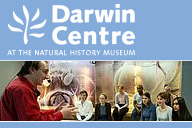 Research into the natural world features regularly in the news. In the Headlines provides visitors with a regular platform to examine, question and discuss the hottest and most topical stories relating to our evolving planet, directly with those scientists who are creating the news.
Register to tell a friend about this lecture.
Comments
If you would like to comment about this lecture, please register here.