UCL Bite-Sized Lunchtime Lecture: Body Clocks and Twitter Topics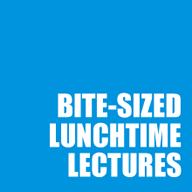 Andrew Beale discusses the body clocks of fish that live in the dark, and Daniele Quercia looks at the link between Twitter topics and well-being.
Biologist Andrew Beale investigates the body clock of a fish that lives in constant darkness, while computer scientist Daniele Quercia explores the link between twitter topics and community well-being.
Join us for an inspiring lunch hour and take the opportunity to quiz some of UCL's early-career researchers about their work.
More info: www.ucl.ac.uk/public-engagement/opportunities/bite-sized/Bite-Sized2012Spring
Twitter: www.twitter.com/BiteSizedUCL
Facebook: www.facebook.com/BiteSizedUCL
Register to tell a friend about this lecture.
Comments
If you would like to comment about this lecture, please register here.