UCL Bite-Sized Lunchtime Lecture: Turbine Technology and Searching at CERN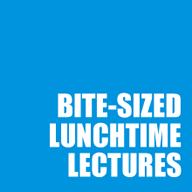 This week, we learn more about how wind turbines affect air traffic control and discuss problems at CERN.
Engineer Alessio Balleri tackles the effect of wind turbines on air traffic control and radar defence, while physicist Stephen Bieniek probes the problems with using the Large Hadron Collider at CERN.
Join us for an inspiring lunch hour and take the opportunity to quiz some of UCL's early-career researchers about their work.
More info: www.ucl.ac.uk/public-engagement/opportunities/bite-sized/Bite-Sized2012Spring
Twitter: www.twitter.com/BiteSizedUCL
Facebook: www.facebook.com/BiteSizedUCL
Register to tell a friend about this lecture.
Comments
If you would like to comment about this lecture, please register here.