UCL Bite-Sized Lunchtime Lecture: Energy Futures and the Cultural Capital of the World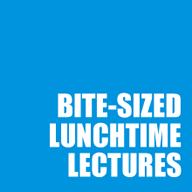 This week, we take a closer look at New York, and ask 'How will we provide energy to our cities in the future?'
Catalina Turcu (UCL Bartlett School of Planning) explores the future of providing energy to our cities. Meanwhile, Rona Cran (UCL Department of English) creates a collage of New York, cultural capital of the world.
Join us for an inspiring lunch hour and take the opportunity to quiz some of UCL's early-career researchers about their work.
More info: www.ucl.ac.uk/public-engagement/opportunities/bite-sized/Bite-Sized2012Spring
Twitter: www.twitter.com/BiteSizedUCL
Facebook: www.facebook.com/BiteSizedUCL
Register to tell a friend about this lecture.
Comments
If you would like to comment about this lecture, please register here.