UCL Bite-Sized Lunchtime Lecture: Corruption in Football and Child Safety in Cars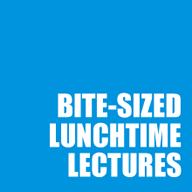 Want to know more about Dutch football and the difficulties involved in ensuring the safety of children who use wheelchairs? Join us on 24th February for UCL Bite-Sized Lunchtime Lectures!
Nicholas Piercey (UCL Department of Dutch) shines a light on the conflicts connected to Dutch football as it gained popularity in the 1910s.
Engineer Dinos Visvikis will explore the difficult issue of ensuring the safety of children who use wheelchairs when they're on the move.
Join us for an inspiring lunch hour and take the opportunity to quiz some of UCL's early-career researchers about their work.
More info: www.ucl.ac.uk/public-engagement/opportunities/bite-sized/Bite-Sized2012Spring
Twitter: www.twitter.com/BiteSizedUCL
Facebook: www.facebook.com/BiteSizedUCL
Register to tell a friend about this lecture.
Comments
If you would like to comment about this lecture, please register here.