UCL Bite-Sized Lunchtime Lecture: Translating Theatre and Innocent Silence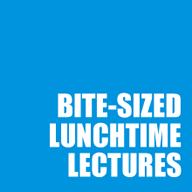 This week, we look at theatre translation and the assuption of guilt if you exercise your right to remain silent.
Geraldine Brodie (UCL Centre for Intercultural Studies) looks at the problem of translating plays between languages – is it a job for translators or playwrights?
Next, UCL Laws' Abenaa Owusu-Bempah contrasts the right to remain silent with the assumption of guilt if a suspect exercises that right.
Join us for an inspiring lunch hour and take the opportunity to quiz some of UCL's early-career researchers about their work.
More info: www.ucl.ac.uk/public-engagement/opportunities/bite-sized/Bite-Sized2012Spring
Twitter: www.twitter.com/BiteSizedUCL
Facebook: www.facebook.com/BiteSizedUCL
Register to tell a friend about this lecture.
Comments
If you would like to comment about this lecture, please register here.