UCL Bite-Sized Lunchtime Lecture: 'Like' and the Comedy of (Human) Error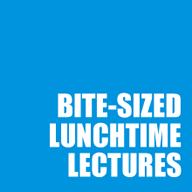 Join us on 9th March to find out what we can learn about human error from a Fray Bentos pie, and how we'd react to a 'Like' button for real life.
Many of us are used to clicking a 'like' button on our computer screens, but this week, Moritz Behrens (UCL Bartlett School of Graduate Studies) explores whether we'd push that button in real life.
Meanwhile, human-computer interaction expert Dominic Furniss explores how we avoid making mistakes using the excellent example of a Fray Bentos pie.
Join us for an inspiring lunch hour and take the opportunity to quiz some of UCL's early-career researchers about their work.
More info: www.ucl.ac.uk/public-engagement/opportunities/bite-sized/Bite-Sized2012Spring
Twitter: www.twitter.com/BiteSizedUCL
Facebook: www.facebook.com/BiteSizedUCL
Register to tell a friend about this lecture.
Comments
If you would like to comment about this lecture, please register here.