All from Nothing: The structuring of our Universe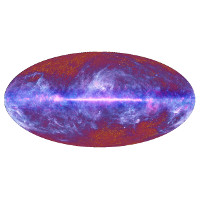 Join Professor Simon White in this free public lecture as he takes us on a tour of modern cosmology.
Join Prof. Simon White, Director of the Max Planck Institute for Astrophysics in Germany as he takes us on a tour of modern cosmology. Prof. White will explain how having a telescope is like having a time machine. How we can study the Universe as it was just 400,000 years after the Big Bang and how, in a very real sense, everything we see around us may have come from nothing.
This is a free lecture as part of the National Astronomy Meeting 2012 which is being hosted by the University of Manchester. It is aimed at a general public audience and will also be suitable for older school students. Advance booking via the NAM2012 website is essential.
Register to tell a friend about this lecture.
Comments
If you would like to comment about this lecture, please register here.