Radiation & smart drugs: Homing in on cancerís Achillesí heel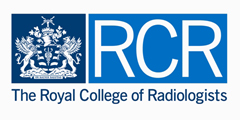 We warmly invite you to attend a free public lecture hosted by The Royal College of Radiologists on Monday 18 June 2012.
We are delighted to welcome Dr Kevin Harrington from The Institute of Cancer Research, who will give this lecture on 'Radiation & smart drugs: Homing in on cancer's Achilles' heel'.
"In the last two decades, we have begun to understand the importance of genes in preventing and causing cancer. As part of this process, we have identified specific abnormalities in cancer cells that make them very different from normal cells. Importantly, some of these changes (or mutations) in cancer cells make them resistant to the standard treatments, such as radiation and chemotherapy, that have been used for many years. However, because cancer cells come to rely on these mutations to allow them to survive, grow and spread, they represent a potential weak spot in a tumour's defences. Therefore, by developing new drugs that attack cancer cells through their Achilles' heel, we may be able to improve the effects of radiotherapy in treating a range of tumour types. In this lecture, I will discuss a number of examples that are already allowing us to achieve better treatment results and will introduce others that hold enormous promise for the future."
Dr Kevin Harrington, The Institute of Cancer Research
Register to tell a friend about this lecture.
Comments
If you would like to comment about this lecture, please register here.