'The Line Dividing Good and Evil'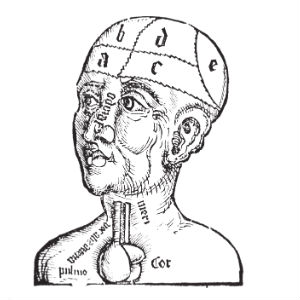 Gwen Adshead, forensic psychotherapist at Broadmoor Hospital gives the keynote speech at The Forgiveness Project's third annual lecture. This will be followed by a panel discussion with Marian Partington, Kemal Pervanic & Erwin James, Chaired by Marina Cantacuzino.
Gwen Adshead is a forensic psychiatrist and psychotherapist. She trained at St George's Hospital, the Institute of Psychiatry and the Institute of Group Analysis. She works as a forensic psychotherapist at Broadmoor Hospital, where she runs therapy groups, and works with staff who care for forensic patients. Gwen is the author of over 100 papers and book chapters; she has co-edited several academic textbooks, and is currently working on a book about evil.
Marian Partington is the author of the acclaimed Guardian essay 'Salvaging the Sacred' and the newly published book 'If You Sit Very Still'. In her writing she reclaims her younger sister Lucy from the labels 'missing person' and 'West victim' and charts her painstaking journey towards becoming forgiving. She works in prisons and schools as a story teller and facilitator for The Forgiveness Project.
Kemal Pervanic is a survivor of the Omarska concentration camp. He co-founded the charity Most Mira (Bridge of Peace) which aims to build a bridge of understanding and tolerance between young people from all ethnic groups and religious communities in Prijedor Municipality, Bosnia. He is actively involved in community work, both in the UK and Bosnia, and regularly gives talks at schools, universities, prisons and to the media.
Erwin James is a writer and Guardian columnist. He served 20 years of a life sentence in prison before his release in August 2004. A year after his release from prison in 2004 James became a trustee of the Prison Reform Trust and in September 2009 he became a trustee of the Alternatives to Violence Project Britain.
Marina Cantacuzino worked as a freelance journalist for 20 years until, in 2003 - in the lead up to the Iraq War - she started collecting personal stories of atrocity and terrorism which drew a line under the dogma of vengeance. The stories formed a body of work in the celebrated F Word exhibition and led to Marina founding The Forgiveness Project.
Speaker(s):

Dr Gwen Adshead | talks
Marian Partington | talks | www
Kemal Pervanic | talks | www
Erwin James | talks | www
Ms Marina Cantacuzino | talks | www


Date and Time:

3 July 2012 at 6:45 pm

Duration:


TBC

Venue:


Royal Geographical Society
1 Kensington Gore
London
SW7 2AR
020 7501 3000
http://www.rgs.org
Show map



Organised by:


The Forgiveness Project
See other talks organised by The Forgiveness Project...

Tickets:

£10

Available from:

Available online at www.theforgivenessproject.com.
Or send a cheque made payable to 'The Forgiveness Project', including a SAE, email address and telephone number to: 42a Buckingham Palace Road, London SW1W 0RE

Additional Information:

Lecture in the Ondaatje Theatre in the RGS, entrance on Exhibition Road
Register to tell a friend about this lecture.
Comments
If you would like to comment about this lecture, please register here.