An Execution and a Revolution: Charles I at the Banqueting House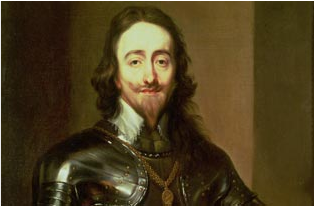 A fun live interpretation event happening all day at the Banqueting House, where visitors can hear from Charles I himself and the reasons why he will ascend the scaffold on January 30th, 1649.
Please join Our Democratic Heritage for a live interpretation event on Sunday, September 16th, 2012 at the Banqueting House. Learn about history where it happened and meet Charles I, as he recounts the events leading up to his untimely end upon the scaffold on January 30, 1649. Charles and his Parliamentarian guard will lead visitors around  the Banqueting House, illustrating the revolutionary nature of the English Civil War and the people who sought to forever change the relationship between ruler and subjects. This is a chance to hear both sides of the story; see how Charles felt in his last moments, and from the guard hear the grievances of those who for the first time in English history put their monarch on trial for treason. We hope that this will be an entertaining way of engaging with history as part of your visit to the beautiful Banqueting House!
Register to tell a friend about this lecture.
Comments
If you would like to comment about this lecture, please register here.