Nature's Olympics: The Deadly Side of Rowing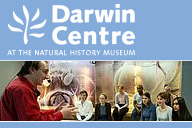 Could the new rowing lakes built for the Athens Olympics make perfect breeding grounds for malarial mosquitoes?
When great new facilities are built to accommodate the Olympic sports, it is one of the spin offs that the host nations have the use of them for years to come. For rowing, you need a large area of flat water, which if maintained can cause all sorts of problems not easily predicted. Join Yvonne Linton for a look at the dangers from mosquitoes and malaria, possible side-effects of the Olympics.
Register to tell a friend about this lecture.
Comments
If you would like to comment about this lecture, please register here.