The Battle of Ideas 2012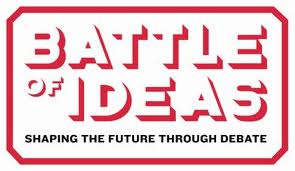 Two days of high-level, thought-provoking, public debate organised by the Institute of Ideas at the Barbican.
Everyone has an opinion. The Battle of Ideas is a huge festival event inviting people to speak out on a range of prevalent issues, touching on social issues, culture and more. Freedom of speech is a gift, and at Battle of Ideas all are welcome to present their views in an open, enthusiastic forum, taking place for the first time at The Barbican.
A festival of debates
Over 80 separate debates are taking place throughout the Battle of Ideas festival weekend, featuring over 350 speakers. Visitors can hear the pros and cons of a wide variety of contentious issues in an open series of lively discussions.
Free speech allowed!
Register to tell a friend about this lecture.
Comments
If you would like to comment about this lecture, please register here.