Nature's Olympics: The Most Versatile Species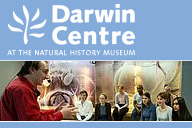 Most animals and plants have their own specialist event but which is the best alrounder?
Many species have unique characteristics that allow them to be the most able in a specific area such as the fastest swimmer or runner. But in the decathlon you are required to be good at 10 different events. So who is the best 'generalist'? Join our scientists and experts to discuss what you need to beat the rest.
Register to tell a friend about this lecture.
Comments
If you would like to comment about this lecture, please register here.