Nature's Olympics: The Fastest Thing on Earth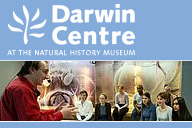 Find out why the cheetah, able to reach speeds of 60km per hour, is living on an evolutionary knife edge.
The blue ribbon event in the Olympics is the 100m sprint and has been since the ancient games began in Greece. In the animal world, the king of this event is the cheetah, able to hit 60 km per hour. However, all is not as it seems as this wonderful and extraordinary animal lives on a knife edge. Join Craig Buckley from the Museum's genetic laboratories to look at how events in the past may overshadow the future of nature's sprinter.
Register to tell a friend about this lecture.
Comments
If you would like to comment about this lecture, please register here.