An Evening Talk on Spiritual Self-Confidence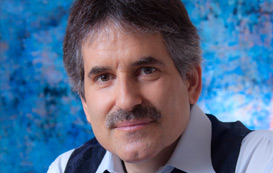 In tonight's talk Andrew Cohen will outline how to develop Spiritual Self-Confidence as a source of deep inspiration, which when cultivated can become a powerful ground for real evolutionary transformation
THIS EVENT IS BEING HELD IN MOSELEY BIRMINGHAM (See Below for details)
An Evening Talk on Spiritual Self-Confidence
"Spiritual self-confidence fills one's heart with a love that is not dependent on external circumstances for its fullness. It's a love that is unshakable, unmoving, and indestructible. Such love - a love that transcends yet simultaneously embraces the world - is what compels human beings to evolve, from their own deepest depths, and to become better citizens of our world and our cosmos. Knowing the mysterious source of that love is knowing before thought that life is good. That inherent goodness is who we really are."
- Andrew Cohen

In tonight's talk Andrew Cohen will outline how to develop Spiritual Self-Confidence as a source of deep inspiration, which when cultivated can become a powerful ground for real evolutionary transformation. This unique and palpable sense of conviction cannot be shaken by fear or doubt within yourself, or from anyone around you. This confidence can only be found through awakening to who you are and why you are here at the deepest level of your being.
For twenty-five years, Andrew Cohen has been developing a new path for spiritual awakening and has tailored it specifically for contemporary individuals who care passionately about creating a better world. Change, as we all know, can often be quite challenging. And if you're sincerely aspiring to change yourself-not to mention the world-then you've probably come face-to-face with the fear, doubt or resistance that can often arise in response to new ideas, movements or directions.
Andrew Cohen's latest writings, as well as this talk, point out that there is a wellspring of deep positivity that can carry us beyond the obstacles we may encounter. He calls this ground or reservoir spiritual self-confidence. You will discover how accessing this source of spiritual confidence can help you transcend any limitations you may have about what's possible and liberate your highest aspirations for change.
Cohen's most recent book Evolutionary Enlightenment: A New Path to Spiritual Awakening has been described as the handbook for anyone seriously considering starting an epic journey of transformation, or for those who are already on the way.
Speaker(s):

Date and Time:

5 November 2012 at 7:00 am

Duration:


2 hours

Venue:


Tree of Life
info@treeoflife-events.co.uk
Birmingham

0121 449 4086
http://www.treeoflifemagazine.co.uk/index.htm

More at Tree of Life...

Tickets:

£12-£25

Available from:

http://www.treeoflifemagazine.co.uk/page73.htm

Additional Information:

Held by the Tree of Life Inspiration Network

Birmingham Buddhist Centre, 11 Park Rd, Moseley, Birmingham B13 8AB
THIS EVENT IS LIKELY TO SELL OUT & ADVANCE BOOKING IS REQUIRED

You can book tickets online here below or call 0121 449 4086:
Register to tell a friend about this lecture.
Comments
If you would like to comment about this lecture, please register here.