The Wonder Of Birds - Rarities & Surprises in London and Beyond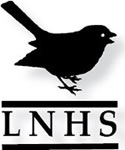 Author of Frontiers In Birding, Martin Garner invites you to join him in sharing a passion for birds and wildlife!
Whether your thing is rare birds, bird behaviour, garden birds, or even birds and poetry, there will something for you in this talk because: we never stop discovering. A member of the British Birds Rarities Committee and an identification consultant for Birding World magazine Martin will also be illustrating why we should never take our local patch for granted, by highlighting some London rarities. He will also look at some of the most exciting paces for birding in the Western Palearctic So, come and be inspired, encouraged and entertained in an evening fully exploring the wonder of birds!
Register to tell a friend about this lecture.
Comments
If you would like to comment about this lecture, please register here.