Moa: A Short History of the World's Tallest Birds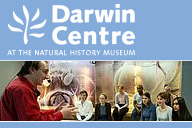 Explore how researchers have come to understand the Moa, one of the world's most famous extinct birds.
In 1840, Richard Owen announced one of his most important discoveries: his identification of the bones of a giant bird from New Zealand. Moa now rank among the world's most famous extinct birds. Join Museum bird curator Jo Cooper to explore how palaeontologists have come to understand these unique creatures, starting with Owen's finds and ending with ancient DNA.
Register to tell a friend about this lecture.
Comments
If you would like to comment about this lecture, please register here.