Below Stairs: Four Hundred Years of Servant Portraits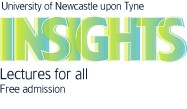 CHARLTON LECTURE
Since the early seventeenth century, portraits of servants in large, and sometimes smaller, households have been commissioned by the people for whom they worked - in many cases to celebrate loyalty and length of service. It is a tradition that has been particularly strong in Britain, and that continues, often in the form of photography, to this day, notably in universities and clubs. This lecture traces the development of this unusual form of portraiture from its beginnings to the present.
Giles Waterfield is an independent curator and writer, Director of Royal Collection Studies and an Associate Lecturer at the Courtauld Institute of Art. He is a Trustee of the National Heritage Memorial Fund/Heritage Lottery Fund and of the Paul Mellon Centre for Studies in British Art, and was Director of Dulwich Picture Gallery from 1979 to 1996. He was joint curator of the exhibitions Art Treasures of England at the Royal Academy of Arts in 1998 and of In Celebration: The Art of the Country House at the Tate Gallery in 2000 and Below Stairs at the National Portrait Galleries in London and Edinburgh, in 2003-4. His publications include Palaces of Art, Art for the People and Soane and Death. He has published two novels, The Long Afternoon, and The Hound in the Left Hand Corner.
Unless otherwise noted, lectures start at 5.30, last one hour and take place in the Curtis Auditorium, Herschel Building, which sits directly across the road from Haymarket Metro Station. All lectures are free and the public are encouraged to attend. In the event of an over-capacity audience we provide audio-relay to a second lecture theatre.
Speaker(s):

Director of the Royal Collecti Giles Waterfield | talks | www


Date and Time:

14 October 2004 at 5:30 pm

Duration:


1 hour

Venue:


Insights - Lectures for the Public
The University of Newcastle
Curtis Auditorium, Herschel Building
Newcastle upon Tyne
NE1 7RU
0191 222 6136
http://www.ncl.ac.uk/press.office/lectures

More at Insights - Lectures for the Public...

Tickets:

FREE

Available from:

FREE ENTRY

Additional Information:

Lectures normally last one hour, ending at 6:30pm. The venue, Newcastle University, Curtis Auditorium is in the Herschel Building, opposite Haymarket Metro station, Newcastle upon Tyne.
Register to tell a friend about this lecture.
Comments
If you would like to comment about this lecture, please register here.