The Bewick's Swam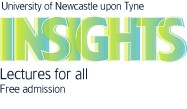 NATURAL HISTORY SOCIETY OF NORTHUMBRIA 175TH ANNIVERSARY LECTURE (SUPPORTED BY NORTHUMBRIAN WATER)
Invitation to the Society's 175th Anniversary Lecture.
As the final event in the Society's programme to mark its anniversary year, a free lecture has been arranged entitled
THE BEWICK'S SWAN by Dr Eileen Rees.
The Bewick's Swan, initially described at the first indoor meeting of the Society, is most appropriately the subject of the Society's 175th anniversary lecture.
The main speaker is Dr Eileen Rees, Head of the Waterbird Populations Research Unit at the Wildfowl and Wetlands Trust, who has studied the Bewick's Swan for more than a quarter of a century.
Since migrant swans and geese traverse international boundaries, she makes regular expeditions to arctic and sub-arctic regions and promotes international research programmes along the flyways. Recently she has played a major role in the satellite tracking of migrating swans.
The lecture is on the same date as the first evening meeting of the Society in 1829. At this meeting a new species of Swan, subsequently known as the Bewick's Swan, was described for the first time. The lecture will outline some of the advances in our knowledge of the bird since that time.
Prior to the main lecture there will be a brief presentation by Dr David Gardner-Medwin to set the scene for the evening.
Northumbrian Water has kindly agreed to sponsor a reception at 6:30pm to which all those attending are welcome.
PLEASE NOTE: Entry by ticket only.
Tickets obtainable free by sending SAE:
The Secretary
Natural History Society of Northumbria
Hancock Museum
Newcastle upon Tyne
NE2 4PT
Unless otherwise noted, lectures start at 5.30, last one hour and take place in the Curtis Auditorium, Herschel Building, which sits directly across the road from Haymarket Metro Station. All lectures are free and the public are encouraged to attend. In the event of an over-capacity audience we provide audio-relay to a second lecture theatre.
Speaker(s):

Date and Time:

20 October 2004 at 7:00 pm

Duration:


1 hour

Venue:


Insights - Lectures for the Public
The University of Newcastle
Curtis Auditorium, Herschel Building
Newcastle upon Tyne
NE1 7RU
0191 222 6136
http://www.ncl.ac.uk/press.office/lectures

More at Insights - Lectures for the Public...

Tickets:

TICKETS AVAILABLE FREE

Available from:

Tickets obtainable free by sending SAE:
The Secretary
Natural History Society of Northumbria
Hancock Museum
Newcastle upon Tyne
NE2 4PT

Additional Information:

The venue, Newcastle University, Curtis Auditorium is in the Herschel Building, opposite Haymarket Metro station, Newcastle upon Tyne.
Register to tell a friend about this lecture.
Comments
If you would like to comment about this lecture, please register here.