What is Astrology for? Insights into the Astrology of Dane Rudhyar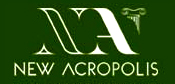 The aim of this talk is to introduce some of the main philosophical ideas which underlie the astrology of Dane Rudhyar, regarded by some as the greatest astrologer of the 20th century.
Throughout his extensive writings Rudhyar tried to make people aware of the cathartic and transformative side of life. For him, birth gives a human being the possibility of considering his or her life as a process of transformation. Astrology, if rightly understood, can become an important tool for mapping out and bringing such a process to a conscious focus. As we live in a rapidly changing world, by embarking on this journey of self-transformation, we can all become active agents of a creative and transformed future.
Register to tell a friend about this lecture.
Comments
If you would like to comment about this lecture, please register here.