Do you really know how you feel?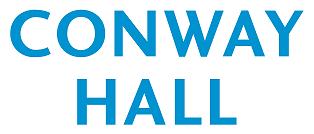 Richard Firth-Godbehere talks about emotions
Everybody understands what emotions are, don't they? They are feelings, inside, sort of. They are what we feel when we are happy and sad and stuff. There's nothing to them.
With a little more thought, it seems obvious they are something that evolved for some reason, to draw us towards pleasure (such as the right food) or away from pain (such as being eaten by a bear), but are they that simple, or do cultures shape emotions? It turns out there's a bit of an academic war going on, and Richard believes that both sides are wrong because they are both right.
One side (mostly psychologists) are convinced that emotions come from biological evolution and are universal. Although we might dress up emotions differently – such as the stiff upper lip of the Englishman against the histrionics we might expect of a Mediterranean if you'll pardon the stereotypes – the underlying emotions are the same. The other side (mostly anthropologists) is confident that society and culture constructs emotions and that evolution had little to do with it; many cultures have emotions that we don't even have words for in English.
There is a third way.
Richard Firth-Godbehere first became interested in emotions, and especially disgust, while his wife was suffering from a phobia for vomiting. Since then, he has been studying what emotions are and were, and trying to find a way through the academic minefield that is the study of emotions. In this talk, Richard will argue that emotions are biological and that we all have a number of neurochemicals and hormones that use the central nervous system to transmit a type of information that is just as essential as conscious thought, but how we interpret those messages depends on having the language to recognize them.
By taking us through time and examining the history of emotions, Richard will explain why the Emperor Marcus Aurelius in the film Gladiator made a poor choice, why Star Trek's Data couldn't choose an Ice Cream, and why sin alone once decided whether an emotion was positive or negative. He will also make you feel an emotion or two you didn't even know existed, including one that doesn't even exist. All this is to show how cultural language taps into universal bodily states allows us to know how we feel.
Richard Firth-Godbehere is a Wellcome Trust supported Doctoral Scholar in the Medical Humanities at the Centre for the History of Emotions, Queen Mary, University of London. He is researching how Abomination, Horror, the Uncanny, Disgust and other 'Aversion' emotions were related to Medicine in the 17th and 18th Centuries.
Speaker(s):

Date and Time:

24 November 2013 at 11:00 am

Duration:


1 hour 30 minutes

Venue:


Conway Hall
Conway Hall
25 Red Lion Square
London
WC1R 4RL
0207 242 8034
http://www.conwayhall.org.uk/

More at Conway Hall...

Tickets:

£5

Available from:

http://www.conwayhall.org.uk/richard-firth-godbehere

Additional Information:

Complimentary Tea and coffee will be available.
Register to tell a friend about this lecture.
Comments
If you would like to comment about this lecture, please register here.