Highlights From A Long-Term Study Of Sparrowhawks - Professor Ian Newton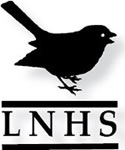 One of our leading ornithological figures tells us about the ecology and behaviour of one of our most charismatic raptors, the Saprrowhawk.
Professor Newton's accolades precede him and, with figures like Chris Packham citing him as 'one of my lifetime heroes and mentors', every seasoned birdwatcher knows his reputation. His talk on the ecology and behaviour of the Sparrowhawk, one of our most charismatic raptors, as studied over 30 years in various parts of Britain, will discuss factors influencing nesting densities, breeding and mortality, and describe how reproductive and mortality rates change through the lives of individuals. It will describe how the quality of nesting habitat influences the breeding and behaviour of individuals, the growth and sex ratios of nestlings, and the movements of individuals between their natal and subsequent breeding sites, providing an invaluable insight into Sparrowhawks from one of the UK's foremost authorities on the species.
Register to tell a friend about this lecture.
Comments
If you would like to comment about this lecture, please register here.