Wading Through Waders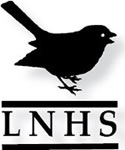 Following the London Bird Club AGM, which everyone is welcome to attend, the Chairman will deliver his annual informative bird ID talk.
After the AGM, to which all are welcome, this year's talk will cover common UK wader ID covering perched, in flight, and winter and summer plumage pointers. Some calls will be also covered plus help identifying individual species in mixed groups, all in London Bird Club Chairman David Darrell-Lambert's always enjoyable and entertaining fashion.
Register to tell a friend about this lecture.
Comments
If you would like to comment about this lecture, please register here.