Adventures Of The Urban Birder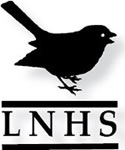 You may have seen this speaker on TV. Now come and see him in person and let him help you see urban wildlife with new eyes!
David Lindo is an urban birder. His mission in life is to try and engage city dwellers with the wonders of the urban nature that are below their noses and above their heads. During his talk he will take you on a wander around some of the world's cities to discover their not so hidden birdlife. He hopes that you will see that there is wildlife everywhere, even in the heart of the most concrete of jungles.
Register to tell a friend about this lecture.
Comments
If you would like to comment about this lecture, please register here.