Narcoland: The Mexican Drug Lords and Their God Fathers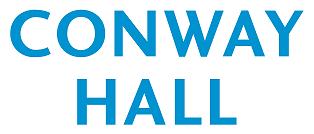 Anabel Hernández discusses her work as an investigative journalist exposing the truth behind Mexico's drug war
In Mexico officials put the number of deaths from drug violence at 70,000 in the last six years, with another 27,000 missing. In her new book Narcoland: The Mexican Drug Lords and Their God Fathers, Anabel Hernández explores how Mexico has become a base for the mega-cartels of Latin America as well as one of the most violent places on the planet for journalists. A publishing and political sensation in Mexico, it is the first book to definitively link the rise of the drug cartels to government and business complicity at the very highest levels. Upon publication she received death threats that forced the Human Rights Commission to assign her two 24-hour bodyguards. This protection continues today.
Join Anabel Hernández on this rare occasion in the UK as she talks about her work investigating the complexity of the cartels and their links to government officials, the shocking brutality of narco violence throughout the region, as well as her life as journalist exposing the very workings of the South American drug world — despite ongoing death threats from some of Mexico's most dangerous criminals.
Speaker(s):

Date and Time:

15 September 2013 at 2:00 pm

Duration:


1 hour 30 minutes

Venue:


Conway Hall
Conway Hall
25 Red Lion Square
London
WC1R 4RL
0207 242 8034
http://www.conwayhall.org.uk/

More at Conway Hall...

Tickets:

£5

Available from:

http://www.conwayhall.org.uk/anabel-hern-ndez

Additional Information:

Complimentary Tea and coffee will be available.
Register to tell a friend about this lecture.
Comments
If you would like to comment about this lecture, please register here.