Danteís Divine Comedy: An Allegory of the Soulís Journey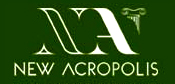 An evening course that investigates Dante's Divine Comedy, looking to themes of psychology and philosophy.
Have you read Dan Brown's Inferno yet? Or most definitely never will? Whatever your take on the bestseller, don't give the original a miss. Dante's Divine Comedy is not only considered to be one of the greatest works of world literature, it is also a timeless description of the ascending path of the soul and full of psychological insight. This talk gives you an introduction to this masterpiece and a key for understanding the text that will enable you to discover the deeper meaning for yourself.
Register to tell a friend about this lecture.
Comments
If you would like to comment about this lecture, please register here.