Crossing Borders 2013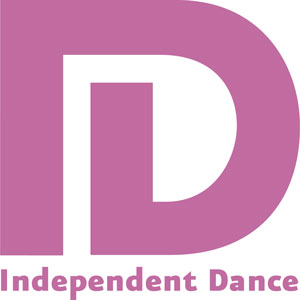 Crossing Borders is a series of talks curated by Frank Bock that invites UK and international practitioners whose work understands movement and embodiment through a variety of different forms. Art practice, neuroscience, somatics and curation underpin the many contexts where such explorations take place.
Artists Katja Nyqvist and Nic Sandiland discuss the role of audiences' everyday movements and cinematic techniques in shaping interactive choreography.
Katja Nyqvist is a Finnish-born dance artist and Senior Lecturer in Dance at University of Roehampton, London. Katja creates and performs work for stage, gallery and outdoor spaces; her most recent collaboration was with Sheep(s), as part of Chisenhale's 'Dance and the Homemade' commission. Katja's practice-led research explores the relation of body, movement and environment, and draws on her experience in improvisation, somatic practices and choreology. It currently focuses on performer-audience interactions and algorithmic performance. In addition, Katja has taught at Birkbeck, Laban, The Place, Theatre Academy of Helsinki, ISLO, University of Kent, and Bartlett School of Architecture, UCL.
Nic Sandiland is a UK based artist whose work focuses on choreography through the areas of installation, performance and film. He originally trained as an electronics engineer before studying dance and performance in the late 80s.
Over the past 20 years he has created movement-based works focusing on simple pedestrian choreography, as termed by artists such as Yvonne Rainer and Trisha Brown. He is particularly interested in engaging the everyday movements of the viewer in a choreographic context and since 2000 has increasingly employed interactive digital technology to do this. Recent work has drawn on cinematic techniques, such as slow motion and moving camera mechanisms, as ways to elevate the mundane and often overlooked choreography of everyday life.
Nic has taught workshops on digital technology and dance around the world including Bangalore, India, Seoul, and South Korea. He also taught video production on the MA in Dance Film programme at London Contemporary Dance School and is a lecturer in Fine Art at Middlesex University.
Speaker(s):

Date and Time:

5 November 2013 at 7:00 pm

Duration:


1 hour 30 minutes

Venue:


Independent Dance
Siobhan Davies Studios
85 St George's Road
London
SE1 6ER
020 7091 9650
http://www.independentdance.co.uk

More at Independent Dance...

Tickets:

Drop in - £6 Full price/ £4 - Concessions

Available from:

Please call 020 7091 9650 or email info@independentdance.co.uk.

Additional Information:

For full details of the series please visit: http://www.independentdance.co.uk/programmepage/exchanges/crossing-borders/
Register to tell a friend about this lecture.
Comments
If you would like to comment about this lecture, please register here.