Rights, Law and Religion in a Liberal Society I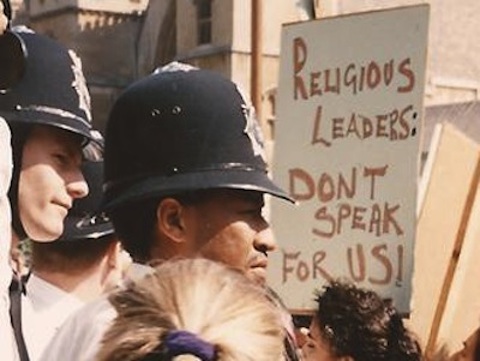 Should the liberal state recognise religious belief, as an integral part of its citizens' lives?
There have been quite a few high profile legal cases relating to the extent of the recognition of the role of religion in a person's life and the need for a liberal society to accommodate such beliefs on the one hand whilst recognising the claim that religions should be regarded as private belief which should not give rise to any specific forms of recognition in the public realm. It is often argued that religion is a much weaker form of identity than, say, gender or sexual orientation because religion is chosen and is a self assumed form of identity whereas, so it is argued, this is not true of other forms of identity which should be protected because they are given rather than chosen forms. We need to look at these arguments and if they hold water and what follows for politics and the law in a liberal society.
This is the first of two lectures on this subject. The second lecture will be held on the 25th of February.
For all information about this free public lecture by Lord Plant, please visit the event's page on the Gresham College website - http://www.gresham.ac.uk/lectures-and-events/rights-law-and-religion-in-a-liberal-society-lecture-one
Speaker(s):

Date and Time:

28 January 2014 at 1:00 pm

Duration:


1 hour

Venue:


Gresham College
Barnard's Inn Hall
Holborn
London
EC1N 2HH
+44 20 78 31 05 75
http://www.gresham.ac.uk

More at Gresham College...

Tickets:

Free

Available from:

Additional Information:

You do not need to register for this free public event. It will be run on a "first come, first served" basis.
Register to tell a friend about this lecture.
Comments
If you would like to comment about this lecture, please register here.