Crossing Borders 2013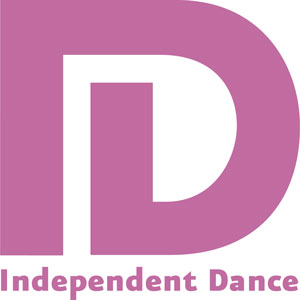 Crossing Borders is a series of talks curated by Frank Bock that invites UK and international practitioners whose work understands movement and embodiment through a variety of different forms. Art practice, neuroscience, somatics and curation underpin the many contexts where such explorations take place.
Dr Andrea Phillips

Contemporary art is configured in such a way as to make pliant subjects of us all – standing, looking, expectant of intellectual and/or pleasurable transformation. How we come to act in this way is economic, both in the sense that we fulfill a profitable role in a politically organized cultural economy, and that our role affirms and maintains the unnameable and abstracted values that sustain the economy of the object we encounter. An alternative animistic and psychoanalytic history of objects exist in which they act on us persuasively. Recent object-oriented philosophies suggest that objects (for instance art objects) need to be decoupled from their subjectification within human cognition. In turn, I want to propose that we, as the publics of objects, desubject ourselves from the economy of spectatorship, however superficially diversified, and demand that exhibitions and their institutions change in favour of our new viewing needs, wherein we are no longer subservient to (the economy of) the objects we encounter.
About Andrea...
Dr Andrea Phillips is Reader in Fine Art and Director of PhD programmes in the Art Department at Goldsmiths University. Andrea lectures and writes about the economic and social construction of publics within contemporary art. Recent publications include: Public Space (A Space Called Public, Munich 2013), Constructed Situation (Architecture as Situation, University of Edinburgh, 2013), Art Work (Describing Labour, University of Goteborg, 2013), Art as Property (Economy: Art and the Subject after Postmodernism, Liverpool University Press, 2014 forthcoming). Recent and on-going research projects include: Actors, Agent and Attendants, a research project and set of publications that address the role of artistic and curatorial production in contemporary political milieus (in collaboration with Fulya Erdemci and SKOR 2009-2012), co-director of the research project The Aesthetic and Economic Impact of the Art Market, an investigation into the ways in which the art market shapes artists' careers and public exhibition (in collaboration with Suhail Malik, Andrew Wheatley and Sarah Thelwall), and Public Alchemy, the public programme for the Istanbul Biennial 2013 (in collaboration with Fulya Erdemci).
Speaker(s):

Prof Andrea Phillips | talks


Date and Time:

19 November 2013 at 7:00 pm

Duration:


1 hour 30 minutes

Venue:


Independent Dance
Siobhan Davies Studios
85 St George's Road
London
SE1 6ER
020 7091 9650
http://www.independentdance.co.uk

More at Independent Dance...

Tickets:

Drop in - £6 Full price/ £4 - Concessions

Available from:

Please call 020 7091 9650 or email info@independentdance.co.uk.

Additional Information:

For full details of the series please visit: http://www.independentdance.co.uk/programmepage/exchanges/crossing-borders/
Register to tell a friend about this lecture.
Comments
If you would like to comment about this lecture, please register here.