The Drugs Don't Work and Issues in Health Protection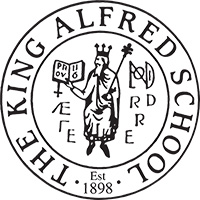 Dr John Watson, Deputy Chief Medical Officer discusses the implications of current drug prescription practices, including antibiotic resistance.
Around 35 million prescriptions for antibiotics are dispensed every year by GPs in England. This talk by Deputy Chief Medical Officer John Watson will examine how drugs, such as antibiotics, are currently prescribed and the implications of their use such as antibiotic resistance.
"Without tough action" says Watson, "we will quickly approach a time when antibiotic resistance will be so widespread that patients with serious conditions will be extremely vulnerable to infection and further complications. The drugs simply won't work"
Dr John Watson was appointed the UK's Deputy Chief Medical Officer in 2013 and holds an Honourary Professorship in the department of Infectious Diseases, London School of Hygiene. His areas of interest include tuberculosis and other respiratory diseases and their prevention. He recently contributed to The Lancet's special edition on antibiotic resistance.
You can read more about his work at http://guardianlv.com/2013/11/superbugs-causing-new-warnings-to-be-released/
Please join us at King Alfred School's Phoenix Theatre to hear Dr Watson speak on Tuesday 4 February.
Register to tell a friend about this lecture.
Comments
If you would like to comment about this lecture, please register here.