Sex Work, Ethics and Human Rights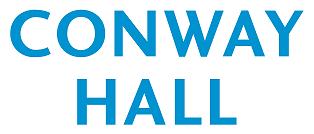 Melissa Gira Grant challenges the myths about selling sex and those who perpetuate them.
The sex industry is an endless source of prurient drama for the mainstream media. Recent years have seen a panic over "online red light districts," which supposedly seduce vulnerable young women into a life of degradation. But rarely do these fearful, salacious dispatches come from sex workers themselves, and rarely do they deviate from the position that sex workers must be rescued from their condition, and the industry simply abolished—a position common among feminists and conservatives alike. In Playing the Wh***: The Work of Sex Work ((Verso, 2014), journalist Melissa Gira Grant challenges the myths about selling sex and those who perpetuate them. Arguing for an overhaul in the way we think about sex work, she criticizes both conditions within the sex industry and its criminalization, and argues that separating sex work from the "legitimate" economy only harms those who perform sexual labor. For her, sex work is work, and sex workers' rights are human rights.
Melissa Gira Grant a writer and freelance journalist covering sex, tech, and politics, in the streets and everywhere else. She's a contributing editor at Jacobin, and her reporting and commentary appears in The Nation, Wired, The Atlantic, Glamour, The Guardian, In These Times, The Washington Post, Dissent, The American Prospect, Reason, Slate, Jezebel, and Valleywag, among other publications.
Speaker(s):

Date and Time:

30 March 2014 at 11:00 am

Duration:


2 hours

Venue:


Conway Hall
Conway Hall
25 Red Lion Square
London
WC1R 4RL
0207 242 8034
http://www.conwayhall.org.uk/

More at Conway Hall...

Tickets:

£5/£2

Available from:

http://www.conwayhall.org.uk/melissa-gira-grant

Additional Information:

Free to Ethical Society members.
Register to tell a friend about this lecture.
Comments
If you would like to comment about this lecture, please register here.