Parseltongue and Estonian Swedish

Two talks: one on the language Parseltongue, recently realised for Harry Potter movies and the other on the nearly extinct dialect Estonian Swedish
Professor Nolan will give two presentations:
"Lateral developments in Estonian Swedish"
This talk reports on the unusual liquid system (the laterals and rhotics) of the variety of Swedish historically spoken in the west of Estonia. Retroflex flaps and voiceless lateral fricatives (like the Welsh 'Ll-') both occur as realisations of /l/. Time is running out for study of the dialect as the speakers are mostly over 80.
"Parseltongue: an application of linguistics"
In some of the Harry Potter films the language used to communicate with snakes is heard. The books give no clue as to the nature of Parseltongue, and it fell to Francis Nolan to define and create the language – or at least a fragment of it. The talk shows how the resultant speech is based on 'sound' principles, and indeed principles applying at other levels of linguistic analysis too.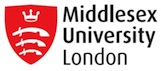 Register to tell a friend about this lecture.
Comments
If you would like to comment about this lecture, please register here.