The Ethics of Liberation Wars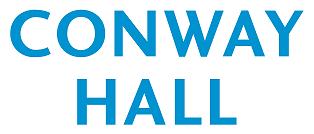 The talk will illustrate the justice of, and the will to conduct wars of liberation with particular reference to the Kenyan Mau Mau War, 1952-61; the Algerian National Liberation War, 1954-62, the Angolan Liberation war, the ANC war against Apartheid and the special case of the war for the secession of South Sudan from the Sudan.
Largely due to European colonisation and its aftermath, Africa is today the least developed, most marginalised and most misunderstood continent. As free peoples, Africans are increasingly redressing this situation. In this talk Dan Thea aims to make a contribution to raising awareness of this problem worldwide, and making a call for the necessary correction.
The talk will, of course, also acknowledge the internationalist support given by the USSR, the (then) Eastern European socialist states and by Cuba.
Dan Thea was born in colonial Kenya and attended university in Britain. After a brief period of work in private sector his main career is now in local government.
A life-long trade unionist, prominent in equality campaigns; including contributing in the content of the Race Relations Act, an activist in equality struggles, and an initiator of equality monitoring in Britain. He has decades of experience in the Anti-Apartheid Movement, and also writes monthly articles for the Chartist and the Liberation Journal. He is a patron of Mau Mau Justice Network.
Thea last spoke at Conway Hall in his capacity as the Deputy Chair of the Anti-Apartheid Movement; and acknowledges Conway Hall's contribution to that historic struggle. Africa continues to need your support.
Speaker(s):

Date and Time:

18 May 2014 at 11:00 am

Duration:


1 hour 30 minutes

Venue:


Conway Hall
Conway Hall
25 Red Lion Square
London
WC1R 4RL
0207 242 8034
http://www.conwayhall.org.uk/

More at Conway Hall...

Tickets:

£5/£2

Available from:

https://www.eventbrite.co.uk/e/the-ethics-of-liberation-wars-tickets-11151013983

Additional Information:

Tea & Coffee will be available.
Register to tell a friend about this lecture.
Comments
If you would like to comment about this lecture, please register here.