War criminals, refugees and the UK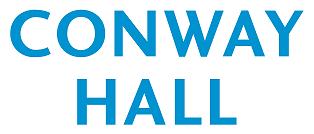 Brian Moore critiques the UK's approach to war criminals and outlines what more should be done, in particular the vital role that communities could play in helping to hold perpetrators to account.
Genocide, murder, torture, mass-rape and wanton destruction in violent conflicts have shamed the world for millennia and, sadly, continue today.
Yet many people consider war crimes are only committed by a handful of despots whereas the reality is very different. Mass violence requires all the resources of the state – its army, police, prisons, security & intelligence services, civil service, local politicians and business people as well as the connivance of influential institutions. In fact, most war crimes are committed by junior members of the state which suggests, even over the last 25 years in conflicts in the Balkans, Rwanda, Sri Lanka, Iraq, Afghanistan, Libya and Syria that there are likely to be many thousands – if not hundreds of thousands - of suspected war criminals at large. But what happens to them and where do they go when the regime changes or they are on the losing side?
The UK Home Office reports that there are about 100 'suspected war criminals' known in the UK but research suggests these are only the people who self-declare their presence in the UK.
Brian Moore, former Chief Constable and Director General of the UK Border Force, is the founder of an organisation called Torture Aware UK. He outlines the relevant international treaties which inform the UK's legal commitments to providing no safe haven for international criminals whilst affording refuge to those facing persecution.
This is a subject suffused with dilemmas about how to achieve justice where a person is a victim or a criminal or sometimes both.
Speaker(s):

Date and Time:

11 May 2014 at 11:00 am

Duration:


1 hour 30 minutes

Venue:


Conway Hall
Conway Hall
25 Red Lion Square
London
WC1R 4RL
0207 242 8034
http://www.conwayhall.org.uk/

More at Conway Hall...

Tickets:

£5/£2

Available from:

http://www.conwayhall.org.uk/brian-moore

Additional Information:

Tea & Coffee will be available.
Register to tell a friend about this lecture.
Comments
If you would like to comment about this lecture, please register here.