Corruption in Finance and the Law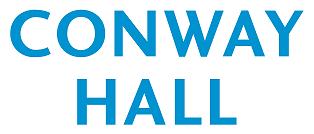 Mr Ethica (Nicholas Wilson) on fraud and corruption in the banking and legal industries
At the time of writing "Mr Ethical" (Nicholas Wilson) is preparing a private prosecution against the Chair of HSBC Holdings, Douglas Flint and six solicitors. His career in the law came to an abrupt end when he reported his employers to the Solicitors Regulation Authority for illegal practices and was immediately dismissed.
Nicholas Wilson had handled the debt recovery legal work for the John Lewis Partnership for 25 years until the company sold their accounts package to HFC Bank (part of the HSBC banking empire) who immediately began adding illegal charges to outstanding accounts. Nicholas told the bank in 2003 that the charges they were applying were illegal in English law. The bank and solicitors carried on regardless until ordered to stop by the Office of Fair Trading in 2010. He has spent the better part of the last 10 years campaigning to bring the fraud to the public's attention with the intention of helping the victims recover their money. In the process he has not been able to find other work; being a whistleblower is not recommended in the legal profession. He has had to live on benefits and has just recently staved off a repossession threat by receiving generous donations from his followers on Twitter, where he is known as Mr Ethical, a name applied to him by his boss because of his objections to illegal practice. The struggle continues....
Nicholas Wilson originally studied at the Royal College of Music and the Royal College of Art and is an erstwhile composer. Working in the law was only ever meant to be temporary to pay the rent. He has written music for the film director Peter Greenaway and for Guardian Films. The stress of the last 10 years has not seen much new music from him but he hopes to return to writing music when he has finished with HSBC.
Speaker(s):

Date and Time:

8 June 2014 at 11:00 am

Duration:


1 hour 30 minutes

Venue:


Conway Hall
Conway Hall
25 Red Lion Square
London
WC1R 4RL
0207 242 8034
http://www.conwayhall.org.uk/

More at Conway Hall...

Tickets:

£5/£2

Available from:

http://www.conwayhall.org.uk/nicholas-wilson

Additional Information:

Tea & Coffee will be available.
Register to tell a friend about this lecture.
Comments
If you would like to comment about this lecture, please register here.