Press Architecture: Uncategorized Buildings in Algeria (1958-1962)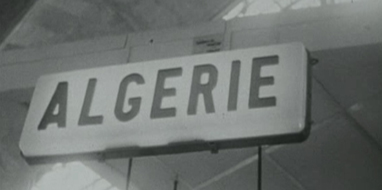 Samia Henni is an architect. She graduated from the Academy of Architecture in Mendrisio, Switzerland, and the Berlage Institute in Rotterdam, the Netherlands.
In the fifties, whilst Western powers were attempting to reconstruct their shattered cities and recover from WWII, a war of national liberation broke out in Algeria (1954-62) and simultaneously ushered in an unprecedented era of "modern" dwellings. At this event architect and researcher Samia Henni will discuss the significance of Plan de Constantine, a national socio-economic modernization plan announced by General Charles de Gaulle in Constantine in October 1958, in which thousands of dwellings were built and a slew of terminologies were introduced such as: Modern Housing (Habitat Moderne), Muslim Housing (Habitat Musulman), Normal Housing (Habitat Normal), One Million Housing (Logement Million), One Thousand Villages (Mille Villages).
How was architecture – more specifically that of dwellings – adapted to the process of modernization without the condition of modernity? How was the building industry instrumentalised to wage a socio-economic war of "pacification"? To which modernism does the architecture of the Plan de Constantine belong?
Speaker(s):

Date and Time:

26 June 2014 at 7:00 pm

Duration:


1 hour 30 minutes

Venue:


The Mosaic Rooms
Tower House
226 Cromwell Road
London
SW5 0SW
02073709990
www.mosaicrooms.org

More at The Mosaic Rooms...

Tickets:

Free

Available from:

rsvp@mosaicrooms.org
Register to tell a friend about this lecture.
Comments
If you would like to comment about this lecture, please register here.