Where there's a will there's a way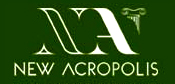 Where there's a Will there's a Way
How to understand and develop the potential of your will
Whether you want to learn a new skill, quit bad habits, find a new job or bring about a change in the world, you will need willpower and self-discipline in order to achieve it. This evening workshop will give you a theoretical framework to help you understand the nature and potential of the Will and a series of exercises to enable you to practice those aspects of the Will that you would most like to develop.
Register to tell a friend about this lecture.
Comments
If you would like to comment about this lecture, please register here.