Sunday Lecture - A Gathering for (Martin) Gardner - Rationalist Supreme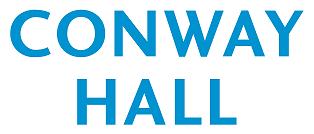 Prof Colm Mulcahy talks about the life and legacy of Scientific American Magazine's recreational maths writer.
Martin Gardner (1914--2010) was The Best Friend Mathematics Ever Had, and for many is best known for his "Mathematical Games" column in Scientific American, which ran from the 1950s to the 1980s, introducing hundreds of thousands of readers to elegant ideas which still inspire "Aha!" moments today.
Martin's first loves, however, were magic, rationality and philosophy, and his favourite targets were pseudoscience and bogus science and medicine. He was first and foremost a debunker, and his book "Fads and Fallacies in the Name of Science" from 1952 set the stage modern science-based skepticism. Martin later played a major role in the founding of CSICOP and "Skeptical Inquirer" magazine.
His death four years ago ended a remarkable publishing career spanning 80 years, and over 100 books. October will mark his centennial, and this is a good time to survey some of what he achieved and the legacy he leaves behind.
Twitter users may enjoy following @WWMGT (What Would Martin Gardner Tweet) and MGardner100th.
Dubliner Colm Mulcahy is Professor of Mathematics at Spelman College, Atlanta, Georgia, USA. He's blogged for MAA.org, Aperiodical, Huffington Post and Scientific American.
He was fortunate to know Martin Gardner for the last decade of his life, and is chairing the Martin Gardner Centennial Committee. His website is cardcolm.org and he tweets at @CardColm. He recently published the 380-page full-colour book "Mathematical Card Magic" (CRC Press) of original principles and effects.
Speaker(s):

Date and Time:

6 July 2014 at 11:00 am

Duration:


1 hour 30 minutes

Venue:


Conway Hall
Conway Hall
25 Red Lion Square
London
WC1R 4RL
0207 242 8034
http://www.conwayhall.org.uk/

More at Conway Hall...

Tickets:

£5/£2

Available from:

http://www.conwayhall.org.uk/colm-mulcahy

Additional Information:

Tea & Coffee will be available.
Register to tell a friend about this lecture.
Comments
If you would like to comment about this lecture, please register here.