Sunday Lecture: 'Why I am not a believer'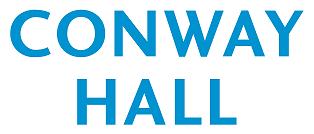 Elliot's presentation takes us through the reasons not to believe in gods and provides ammunition for debating believers with a little humour to lighten the mood
Elliot George, the 'docile Dawkins', is the author of Godbuster - Exorcises all known gods.
He is a retired Science teacher who can't stop spreading the message of Scientific Realism and, recently, he accepted the challenge of an Evangelical Pastor to debate the validity of belief in the Pastor's own church. The video of this event will be on youtube soon...
Elliot also provides free teaching resources on the TES website for the non-belief section of the National Curriculum Religious Education syllabus. These resources attempt to redress the imbalance between the availability of faith material and the dearth of atheist material in secondary schools. They include several powerpoint presentations and the website http://doubtersclub.webplus.net. They have been viewed and downloaded thousands of times and have attracted some criticism from believers.
Speaker(s):

Date and Time:

13 July 2014 at 11:00 am

Duration:


1 hour 30 minutes

Venue:


Conway Hall
Conway Hall
25 Red Lion Square
London
WC1R 4RL
0207 242 8034
http://www.conwayhall.org.uk/

More at Conway Hall...

Tickets:

£5/£2

Available from:

http://www.conwayhall.org.uk/elliot-george

Additional Information:

Tea & Coffee will be available.
Register to tell a friend about this lecture.
Comments
If you would like to comment about this lecture, please register here.