Wader Quest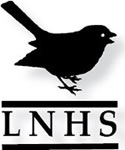 Wader Quest is a not-for-profit organisation that raises awareness about the challenges and dangers wader species face in the modern world.
Travelling across six continents in search of the world's wading birds, Rick and Elis Simpson experienced highs and lows from which many amusing anecdotes emerge and the stunning photographs taken along the way may make you think again about what waders are all about. This talk chronicles how and why Wader Quest began and illustrates the surprising variety of wader species seen along the way from the stifling tropics through scorching deserts and breathless mountain tops where mere survival is a challenge. Follow their adventures and marvel at the wonderful world of waders.
Register to tell a friend about this lecture.
Comments
If you would like to comment about this lecture, please register here.