London's Finest Birdwatching Sites – RSPB Rye Meads: Suburban Paradise.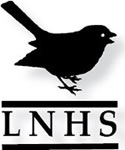 An introduction to the RSPB Rye Meads site.
Tom Mason from the RSPB Rye Meads reserve will talk about this delightful wetland reserve beside the River Lee which offers reedbeds, wet meadows, open water and artificial sandbanks for a broad variety of birds and other wildlife, in the third of our talks series called London's Finest Birdwatching Sites. Scheduled for the end of each season of London Bird Club talks, in March, the series introduces the best birding spots within the LNHS catchment area (a 20 mile / 32 km radius from St. Paul's Cathedral) from an expert who knows the site inside out. Just what we need in time for all our Springtime birding activities!
Register to tell a friend about this lecture.
Comments
If you would like to comment about this lecture, please register here.