The Pine Marten: Conserving Britain's Rarest Mustelid.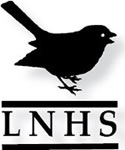 A talk on the rare and beautiful Pine Marten.
The pine marten is Britain's rarest mustelid and is extinct in most of England and Wales. This talk will cover the ecology and distribution of pine martens in Britain and the efforts underway to re-establish viable pine marten populations to southern Britain.
Register to tell a friend about this lecture.
Comments
If you would like to comment about this lecture, please register here.