Giving My Right Arm – A Very Unusual Conservation Initiative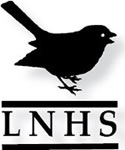 Following the London Bird Club AGM Tristan Reid talks about Turkey's birdlife and his unusual efforts to combat the wildlife disaster facing the country by getting tattooed for conservation and embarking on a 4,000km trek across Turkey.
Following the London Bird Club AGM (which everyone is welcome to attend and which starts at 6.30pm), Tristan Reid will deliver a talk inspired by a birding and wildlife holiday he took to Southern and Central Turkey where he made the sad discovery of the serious threat to the country's globally significant biodiversity. What he learned there inspired him to take action in a very unusual way to raise funds to support Doğa Derneği (Birdlife International partner in Turkey) and to raise awareness of the wildlife disaster facing Turkey: getting tattooed for conservation! He talks about this and also the next chapter of his project, a 4,000km walk across Turkey.
Register to tell a friend about this lecture.
Comments
If you would like to comment about this lecture, please register here.