Independent Dance Crossing Borders talks 2014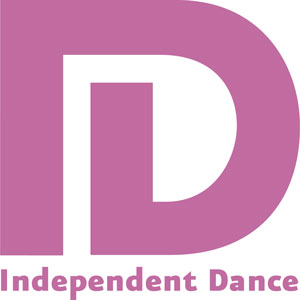 Independent Dance Crossing Borders Talks 2014 - Kirsten Maar
Independent Dance Crossing Borders talks 2014
The Crossing Borders talks feature UK and international practitioners, whose work understands movement and embodiment through a variety of different forms, and invites them to share their process and practice.
This year's series explores the different ways of working and thinking through the body. The programme will touch on themes such as contexts of art practice, self-censorship, contemporary psychoanalysis, and the wider concerns of how we live together.
Kirsten Maar | Tuesday 14th October | 7 - 8.30pm
Choreography´s Architecture- Exhibitions as Sites of Kinesthetic Experience
My lecture investigates the modes of exhibiting dance in museum or gallery spaces during the past decade and traces back these intersections to the 1960s, to Minimalism, Conceptual Art and Post-Modern Dance, and questions the notions of theatricality and spectacle. How do the features of performance and exhibition intermingle, and how do the specific qualities of each art form and its sites challenge our attention economies? Imposing the "choreographic" as a mode of assignment and spatio-temporal arrangement, I will draw attention to the specifically kinaesthetic qualities the beholder experiences in these settings and further propose an architectural framework within the choreography.
This talk is presented alongside Volumes Project, strand of dance and choreographic practice which features as part of the MIRRORCITY exhibition at Hayward Gallery in conjunction with Independent Dance and Trinity Laban. Supported by Arts Council England.
For further information, click here - http://www.independentdance.co.uk/programmepage/exchanges/crossing-borders/
Tickets:
Single talk £6 | £4 freelance and concession
3-talk cards £16.50 | £10.50 freelance and concession
Drinks Offer:Â Free drinks voucher for the first 20 people who book for any talkÂ
To book, please call 020 7091 9650 or email info@independentdance.co.uk
Venue:
Independent Dance
Siobhan Davies Studios
85 St. Georges Road
London
SE1 6ER
Speaker(s):

Date and Time:

14 October 2014 at 7:00 pm

Duration:


1 hour 30 minutes

Venue:


Independent Dance
Siobhan Davies Studios
85 St George's Road
London
SE1 6ER
020 7091 9650
http://www.independentdance.co.uk

More at Independent Dance...

Tickets:

£4-£6

Available from:

Please call Siobhan Davies reception on 020 7091 9650 or email info@independentdance.co.uk.
Register to tell a friend about this lecture.
Comments
If you would like to comment about this lecture, please register here.