Thinking on Sunday: Humanism in India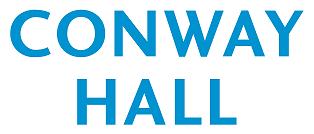 Babu Gogineni talks about Humanism in India
The Story of how the Dalai Lama conspired to sacrifice a child for his political ambitions and spiritual beliefs; of what happened as a culmination of nearly three years of campaigning by Humanists; and of how the story unfolded on TV as a soap opera that gripped the imagination of South India.
What is happening in India, and what are the implications of the recent
developments in the country for the future of Indian Secularism? A look at the forces at play in the country.
Babu Gogineni
Babu Gogineni was Executive Director of IHEU in London for 9 years before returning to his native India as IHEU's International Director 8 years ago.
During his long association with IHEU as its Executive Director, Babu Gogineni implemented the IHEU's move to the UK, turned IHEU into a multi-lingual pro-active campaigning organisation, firmed up IHEU's lobbying efforts at the International institutions, organised IHEU's first GA in Africa, and conceptualised and founded the IHEU Centre for Bioethics at the UN in New York. He helped organise IHEU's Congresses in Mumbai (1999), Amsterdam (2002) and Paris (2005), and its first GA in Africa (2004).
Babu Gogineni has been a laureate of Oratorio a prestigious contest in India. He was part of a winning team at a Cambridge Union Society debate, and was invited by the UN to speak as an expert to its Madrid Conference on Freedom of Religion or Belief Conference. He delivered Mexico National University's Primavera Lecture on Globalisation at the Anthropology Museum of Mexico City.
Speaker(s):

Date and Time:

26 October 2014 at 11:00 am

Duration:


1 hour 30 minutes

Venue:


Conway Hall
Conway Hall
25 Red Lion Square
London
WC1R 4RL
0207 242 8034
http://www.conwayhall.org.uk/

More at Conway Hall...

Tickets:

£3/£2

Available from:

http://www.conwayhall.org.uk/babu-gogineni

Additional Information:

Tea, Coffee & biscuits will be available.
Register to tell a friend about this lecture.
Comments
If you would like to comment about this lecture, please register here.